Thriving in a Crisis: What does the recovery look like?
Recorded: 21 May 2020
As the world experiences the impact of this global pandemic, we have seen unparalleled levels of uncertainty, extreme market volatility and widespread business disruption.
As history tells us, this crisis will pass, and the decisions made in the midst of uncertainty and volatility will remain with us long after.
Our experts share insights into why to remain focused on the long-term objectives, as often short-term uncertainty provides good opportunities for future wealth growth.
01 - AU recovery vs. other countries
Duration: 4:04
02 - The Current Market Position
Duration: 5:32
03 - What does the recovery look like?
Duration: 2:08
04 - What to consider during times like these?
Duration: 11:15
05 - Wealth Strategies to turn crisis into an opportunity


Duration: 5:39
Q&A - Retirement in times like this during COVID-19


Duration: 1:33
Q&A - How can Businesses Owners manage debtors


Duration: 1:44
Q&A - Put money in super vs. use against mortgage


Duration: 1:18
Modoras Advice Philosophy
BELIEF 1
The Long-Term Trend is Up


Duration: 1:30
Modoras Advice Philosophy
BELIEF 3
Think Independently


Duration: 1:15
Modoras Advice Philosophy
BELIEF 2
Understand What you Can and Can Not Control
Duration: 4:30
Modoras Advice Philosophy
BELIEF 4
Allocate Fees Where it Matters


Duration: 3:15
Complete financial care is a phone call away.
Modoras Advice Philosophy
BELIEF 5
Invest for Income


Duration: 0:37
Modoras Advice Philosophy
BELIEF 6
Tax Matters


Duration: 0:59
Modoras Advice Philosophy
BELIEF 7
Simplicity and Understanding Trumps Complexity
Duration: 0:37
Modoras Advice Philosophy
BELIEF 8
Why


Duration: 2:03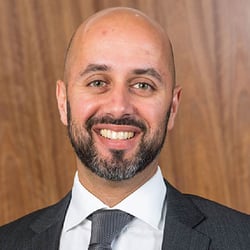 Tony Sarai
Head of Investment Committee / Executive Planner
Tony is a successful financial strategist with in excess of 25 years of industry experience, crafting wealth strategies and investment portfolios for valued clients. His depth of experience and passion for creating lifestyles beyond expectation, makes
Tony well positioned to introduce this institutional capability to the Modoras Group. Tony leads the Modoras Investment Committee, bringing expert insight, highly experienced, leading investment specialists to the network, uniquely positioning the committees combined experience and knowledge of investment mastery.
Tony's experience, combined with an ability to meticulously research market options, ensures only the most appropriate spectrum of solutions are provided to the Modoras client family. He can discuss investment philosophies 'hand on heart' knowing they are made with the utmost care and responsibility. As a highly qualified member of the team, Tony is a Certified Financial Planner and member of the Financial Planning Association.
He is also a graduate of the Australian Institute of Company Directors and has completed a Bachelor of International Business, a Bachelor of Commerce (Banking and Finance), is an associate member of the Self-Managed Super Fund Association and has completed the Executive Program of Leadership at Stanford University (USA).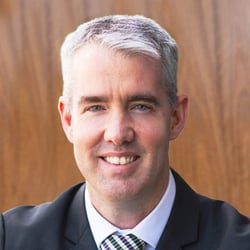 Greg Pease
Investment Committee Member
Greg has over 18 years' experience in the finance industry. His insight spans institutional asset management, sales and distribution, practice development at a corporate level, as well as accounting and financial planning exposure.
He begun his career as an accountant in a leading Private Wealth and Accounting firm, and possesses deep knowledge across capital markets.
Greg has specifically gained asset classes experience across listed equities, property, fixed interest and private equity during his 18 year commitment to the finance industry.
Greg has extensive experience across institutional asset management, sales and distribution, practice development and accounting and financial planning. He has assisted businesses in developing their investment philosophy, and then implementing the approach through the establishment and on-going involvement of an investment committee. He has invaluable knowledge gained while working for large institutional firms like NAB Asset Management, MLC Australia, Godfrey Pembroke and Territory Funds Management.
His experience also spans investment management and dealing with asset consultants at a portfolio level. He is uniquely placed to work with Principals of advice firms to design, construct, implement, and manage tailored client portfolios.
Greg Chartered Financial Analyst, has a Bachelor of Laws, and a Bachelor of Business (Accountancy) from Queensland University of Technology. Greg also holds a Graduate Diploma of Applied Finance and Investments from FINSIA.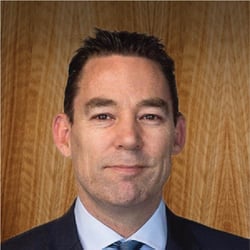 Leigh Cronin
Investment Committee Member
Leigh has broad-based experience within the financial services industry spanning almost 30 years. The past 15 years has been spent in senior portfolio management roles with leading funds management businesses.
Most recently, Leigh was the Co-Founder, Executive Director and Portfolio Manager at Fairview Equity Partners, a boutique Australian small companies fund founded in 2008.
Prior to forming Fairview, he was a Senior Investment Manager at Goldman Sachs Asset Management.
With broad based stock responsibility across a number of sectors, Leigh's transition into funds management followed a successful career as a Senior Equities Research Analyst at JBWere & Son.
Prior to entering investment markets he was a Chartered Accountant with PWC across both the Audit and Corporate Finance divisions.
Leigh holds a Bachelor of Business (Accounting) from Deakin University and a Graduate Diploma in Applied Finance and Investment (Securities Institute of Australia).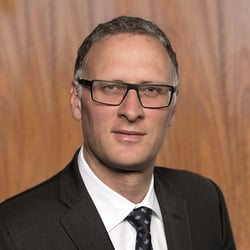 Troy Swann
Investment Committee Member
Troy is an experienced and successful executive, specialising in leading the strategic development and growth of successful investment management businesses.

As the CEO of Evidentia Group, Troy has previously driven the development of one of New Zealand's most successful independent Asset Management businesses, Milford Asset Management.

He has also led the development of NAB's Boutique Asset Management business which saw the acquisition of investment firms across a range of asset classes in Australia, the UK, the US, Canada and Asia.

With over 20 years' experience in financial services, he has had a range of senior roles in Strategy, Operations and Change Management and been a Board Director of numerous investment firms.

Having worked as an economist with the Reserve Bank of Australia, and as a management consultant with Accenture, Funds Management Board appointments have included Pengana Capital (Sydney), Fairview Equity Partners (Melbourne), Redpoint Investment Management (Sydney), Altrinsic Global Advisors (New York), Peridiem Global Investors (Los Angeles), Presima Inc (Montreal), Orchard Street Investment Management (London), and Intermede Investment Partners (London).

Troy has a Bachelor of Economics (Honours) and a Diploma in Finance. He is also a member of the Australian Institute of Company Directors.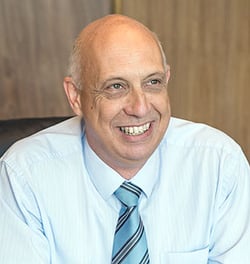 James Morris
Director - Modoras Accounting QLD
With over 30 years' experience both as a Chartered Accountant and a Tax Advisor, James has a wealth of accounting and business knowledge at his disposal. As a long-standing trusted professional of the Modoras Group, James officially joined the team in 2014.
Specialising in tax minimisation and strategic business growth, he remains committed to creating a solid foundation for clients to excel.
As an astute accounting professional and trusted adviser, James' calm and compassionate demeanour has enabled him to consistently implement high-impact, low-risk solutions that support clients to achieve their financial goals and small businesses to exceed profitability targets.
With a talent for communicating complex financial concepts to diverse audiences, James has a flair for delivering clients solutions to achieve an accelerated financial position.
A true leader, James believes that planning for the future is a vital piece in the financial success of his clients. He understands that no single approach is the right one for every individual. He works closely with clients on financial areas such as cash flow forecasts, profit and tax planning, business structuring and the monitoring and review of financial results. He brings vitality, professionalism, warmth, and a mindset of above the line client service.
In addition to his love for reading good books, sailing and karate, James enjoys spending quality time with his family.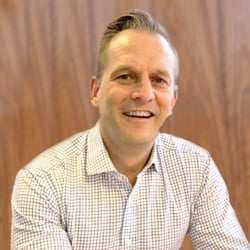 Paul Gaffney
Head of Wealth
Having worked with Modoras for many years, Paul has had continued success in attracting and retaining new clients and is an outstanding addition to the Modoras business.
Having worked his way through university, Paul believes he has gained most of his insight from being exposed to great people.
Having worked locally and globally with many of the largest financial and banking institutions in the market, Paul has successfully led international, national and local teams.
With a belief that the experience of owning, running and growing a small financial planning and accounting business, it is client care that offers the most value to clients.