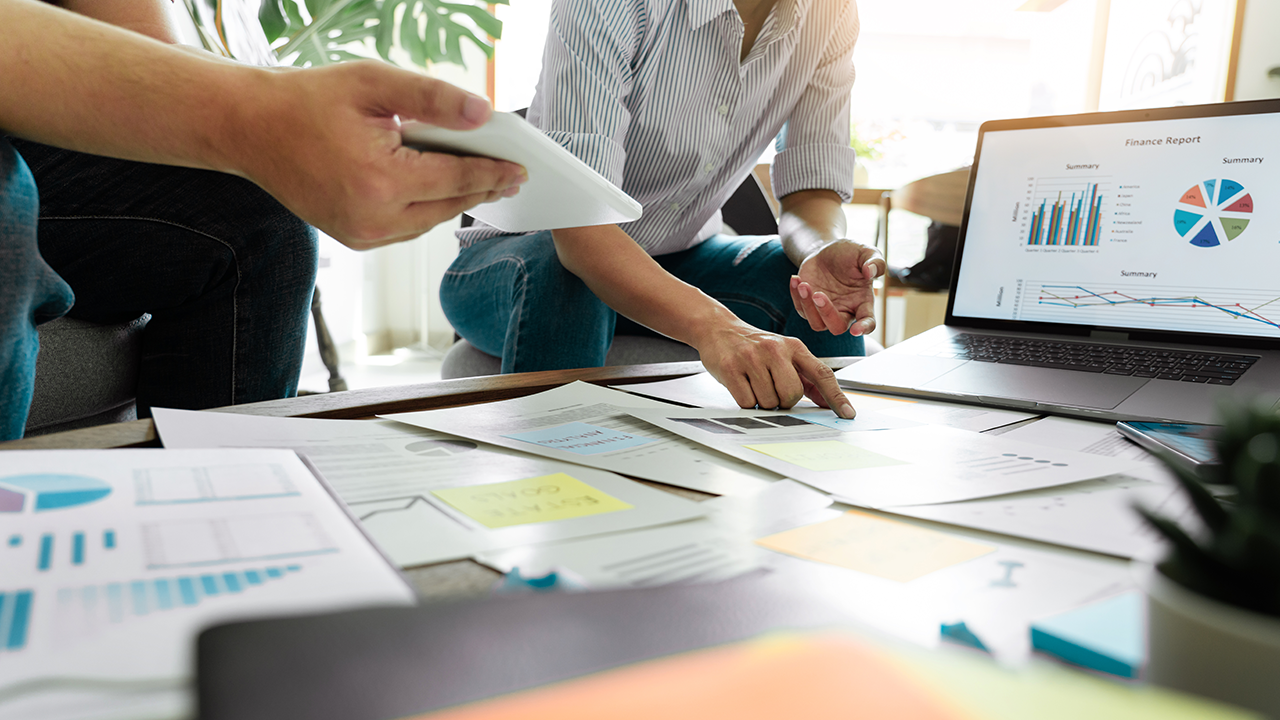 Create a resilient business
10 critical steps to business success in the new world
Make this year, the year you get ahead of the day-to-day operation and take your business to the next level.
Watch the videos and download the resources to explore the 10 critical steps including:
creating or updating a business plan
re-evaluating your services or products being sold
doing a financial budget and forecast
The map is designed to help you navigate through the recovery process.
Step - 1 Appoint a Mentor
You need a person to guide, mentor and use as a bouncing board for ideas. Set up regular meetings weekly, fortnightly or monthly Agree on a fixed cost and timeline for payment .This person could be a family member, somebody in your industry or an accountant.
There are plenty of business advisors and accountants out there, so if you're wondering how to choose one, we've listed ways to engage your Accountant, and get the most out of your business. Including some important concepts to consider.


Step 2 - What did you learn during COVID?
Summarise the learning points from COVID. What worked well and what did not work. Compare this to what was working prior to COVID and what you need to change going forward.
Historic economic performance has taught us emotions play a big part in the numbers.
Poor financial decisions by business owners and individuals are often driven by emotions such as fear or anxiety over factors that are sometimes out of their control. As we are now officially in a recession after almost 30 years without one, we can expect many to make common mistakes. Click here to read the most common mistakes made during a recession.
Step 3 - Re-evaluate your services or product being sold
Take a fresh look from the outside of your services or products to see what you need to change going forward. Be critical and analytical as to what you must change to make constant improvement.
If you are excited for the opportunities that 2021 may provide but not sure where to start? Business improvements... how do you choose what to do first?
Step 4 - Do a financial budget or forecast?
We are in business to make money, so a financial forecast is critical. Then work out the break-even figure so you know exactly how much income you need to cover costs. Use an accounting firm to assist with this process and request a template for a financial forecast. To learn more about how to use forecasting in your business to reduce stress and improve growth potential click here.
Step 5 - Update your Business Plan
Every business should have a business plan, but too many are just in people's head or perhaps in their top draw. Write down the business plan and include not only changes to product or services but also the processes in place and what you need to do differently.
A good business plan should be no more than one page. It should set your strategy for the year ahead, outline opportunities to grow your business, keeping you accountable along the way. It needs targets for success and measurable milestones to celebrate. Watch to learn how to create your One-Page Business Plan and identify the key information and tools required to gain focus and direction for your business.
Step 6 - Goals, Targets & Mission Statement
List out what you are really want to achieve in your business. Why are you in business? You are much more likely to achieve your goals if they are written down. Share them.
There's nothing like starting the year with a few solid goals. We suggest you spend some quality time creating achievable goals that tie in with the overall strategy of your business. We have listed practical ways you can set SMART financial goals for your business in 2021.
Step 7 - SWOT Analysis
This may only need a few dot points in the categories of Strengths, Weaknesses, Opportunities & Threats. Turning your mind to the SWOT analysis allows you to focus on what your business needs. This may only need a few dot points in the categories of Strengths, Weaknesses, Opportunities & Threats.
Preparing your business to succeed when faced with adversity is essential for the longevity of your business. Every business has risks, even large successful businesses could suddenly suffer a catastrophic drop in sales or a cash flow issue that forces closure.

By identifying your business' weak points and deciding how you would deal with a problem in advance, you're not planning for failure, you're thinking ahead to solve potential problems. That means your business, while not completely disaster-proof, is certainly in safer hands than one whose owner refuses to accept the idea that things can go wrong.
Step 8 - Marketing & Promotion
Consider what has worked in the past and what might work in the future. Think cost-effective and the market you are trying to attract.

As the marketing landscape constantly innovates, keep in mind that consumers are often very digitally savvy. When looking to buy a product or service. Whether you are spending money on online advertising or not, review your website, social presence and consider combining these platforms with other forms of marketing to make the most of the opportunities. We have identified four ways your online presence could be costing you sales.
Step 9 - Reporting & Management
Are you running the business as efficiently as possible? Is your bookkeeping automated using a product like Xero allowing you to monitor income & expenses daily, weekly or monthly? Make changes to the business process where you can see efficiency gains.
Experienced small-business owners will probably agree on one business maxim: We manage what we measure. Understanding which numbers or ratios are critical in your business and industry and manage, monitor and adjust your business plans and models around them. Read more about the benefits here.
Step 10 - Repeat & Reinvent
A road map to recovery is not a one-off process. Just like growing a business under what were once normal conditions, the creation and implementation of the road map is an ongoing project. Go back to Step 1 and repeat the process from time to time. Download the PDF version here.
Let's see your business thrive – from every angle
We see start-ups, young businesses, scale-ups, SMEs, owner-operated, family business, enterprise – whatever your circumstance, we see you. Running a business is hard enough. We make it easier for you by bringing our expertise, experience and resources to your boardroom – or kitchen table. We'll help prepare you for tomorrow's challenges with digital solutions and agile thinking.
Take advantage of the decades of experience we have helping individuals and businesses achieve more. A Modoras Business Advisor can help guide you in developing the vision for your successful business and give you the strategies to get there. We would be happy to answer your questions and discuss your business along with any financial issues.
"I could not be happier with their service which is very client-focused. Modoras have assisted me to grow with our business and to understand what we do and why we do it. I would not hesitate in recommending them to anyone."
— Antoinette